SUPER FLINT GLASS 700ML COGNAC BOTTLE
| PRODUCT NAME | SUPER FLINT GLASS 700ML COGNAC BOTTLE |
| --- | --- |
| REFERENCE | HK-191 |
| GLASS COLOURS | SUPER FLINT/EXTRA WHITE FLINT |
| BOTTLE SHAPE | SPECIAL / CUSTOM |
| FINISH | CORK |
| ENTRANCE BORE DIAMETER | 22.5 mm |
| GLASS BASE THICKNESS | 21.6 mm |
| BOTTLE HEIGHT | 192.2 mm |
| LENGTH | 171.6 mm |
| WIDTH | 61.1 mm |
Description
Super flint glass 700ml cognac bottle is one of the most hot sale cognac bottle, the flat shape is special and elegant. The big label panels engraved on both front side and back side, is ideal for labeling and printing. The thick glass base makes the bottle more attractive. Embossed client's liquor brand on the glass.
DETAILS of 700ml COGNAC BOTTLE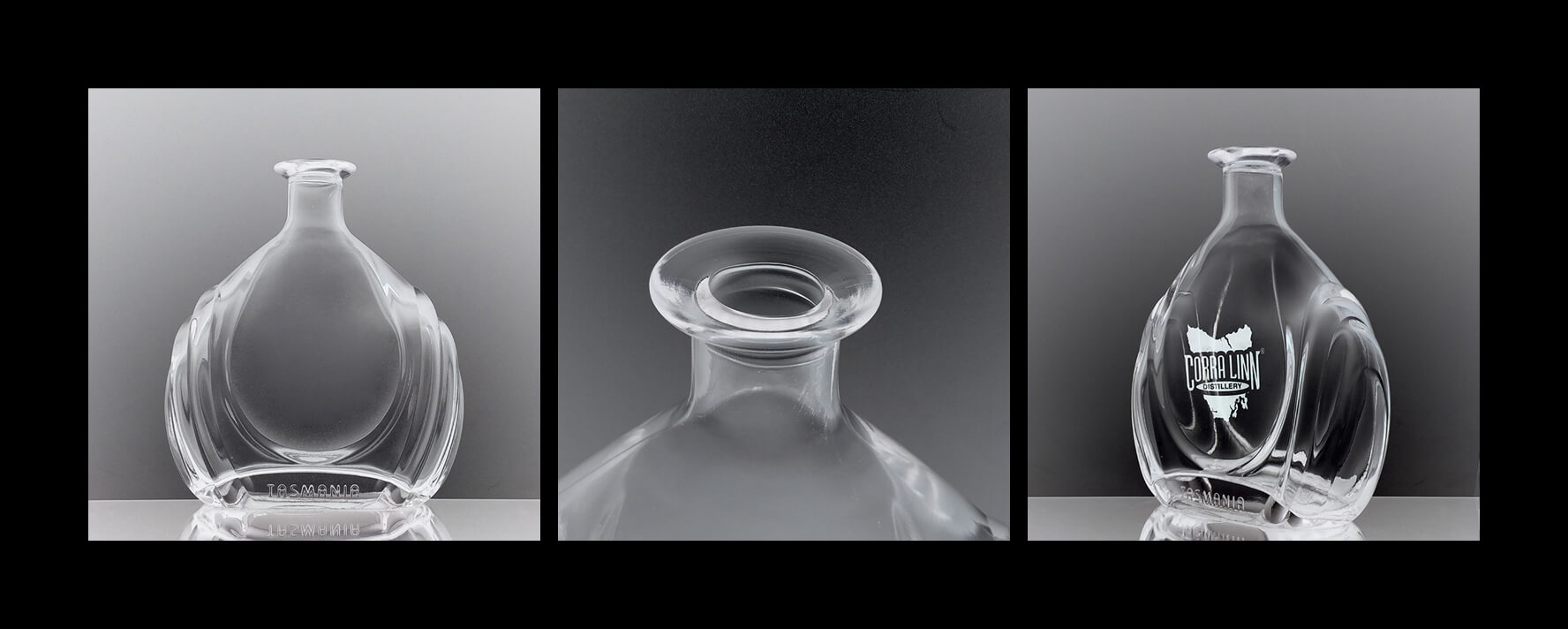 Decoration Application
Decal and print logo on spirit bottles, OEM is highly welcome.
Frost glass bottles are becoming popular for vodka bottles.
Embossing is widely used for customized glass vodka bottles, brandy bottles, tequila bottles and other spirit. We emboss or engrave client's brand name or logo on the glass directly, which means the mold is owned by the distillery.
Electroplating brings a glossy and bright feeling for glass bottles, this kind of bottles are usually in high cost, and for top grade markets.
Shipping/Freight Information
As one of the biggest glass bottle factory in China, we supply sufficient stock for hot sale bottles, mostly are our standard glass bottles. So, the 7-10 days delivered urgent orders are available for hot sale seasons, like Christmas sale and New Year sale.
With over 10 years' experience in glass bottle manufacturing, we have developed thousands of glass bottle models. We have different kinds of bottle designs for client's choice, mostly clients can find their favorite glass bottles from HIKING exist bottles, which are ready mold. The delivery time for such orders are 25-30 days.
Some distillery companies own their exclusive liquor bottles. In this way, if you provide us the glass bottle drawing, or glass bottle sample, even a glass bottle picture, we will develop or copy a same glass bottle. The lead time for mold is 15 days.
Glass Bottle Packaging
Standard carton packaging is used for glass bottles in printing. There is clapboard to avoid friction.
Pallet packaging is easy handling way for glass bottle loading and unloading. It is also the most economic packaging method for spirit bottles
Custom colored boxes packaging is the most complicated glass bottle packaging. Clients provide the box artworks, glass bottle company provide bottles and boxes, which are reusable after filling.
Glass is a very special material, the use of glass bottles in our life is also a wide range, and with the continuous improvement of living standards, we are constantly increasing the requirements of the packaging, so our glass Bottle packaging industry has a lot of room for development.
Glass bottle packaging plays an irreplaceable role in providing food protection against contamination by external microorganisms or other substances and preventing or reducing food oxidation and other reactions. Glass bottles are indispensable for human life. For now, in order to tie in with the business to attract consumers, packaging manufacturers tend to focus only on the beauty and uniqueness of the packaging, ignoring the factors such as whether it is conducive to recycling and whether it is easy to disassemble
In the production of glass bottles, not only the sources of raw materials for the design and production processes but also the energy consumption during processing, environmental pollution, transportation, storage and damage during the sales process and the recovery after the products are used up are taken into account.As a food packaging coat – especially the safety of packaging materials is directly related to the safety of this food. In summary, glass bottle factory, food packaging enterprises in the implementation of sustainable development should be toward the safe and transparent direction.
Glass packaging for the development of our industry is a very important role, so the knowledge of glass packaging, please keep an eye on us.
CHECK HOW COGNAC BOTTLES MANUFACTURED BY FULLY AUTOMATIC MACHINE