GLASS WHISKEY BOTTLES SPECIAL SQUARE SHAPE 700ML 750ML
| PRODUCT NAME | GLASS WHISKEY BOTTLES SPECIAL SQUARE SHAPE 700ML 750MLBOTTLE |
| --- | --- |
| BOTTLE SIZE | 700ml 750ml |
| MATERIAL | Clear Glass |
| COLOR | White Clear |
| NECK FINISH | Glass cap |
| BOTTLE SHAPE | Square |
| BOTTLE WEIGHT | 750g |
| BOTTLE HEIGHT | 212MM |
| BOTTLE LENGTH | 155MM |
| BOTTLE WIDTH | 56.5MM |
Description
In order to increase the artistic effect of spirit glass bottles, bottle designers keep learning and creating more innovation on spirit bottle manufacturing. After some regular cylindrical bottles were mass-produced, people started some new attempts. Liquor bottles also become fashion shapes, bring the liquor ideas, so that the form is more unique. Like a whiskey bells modeling is used by many people in liquor, Dulcong wine in a series of follow this design, but their imitation ceramic design more with Chinese characteristics.
The bottle neck is also a way to enhance artistic expression, by puting in cultural connotation the bottle design. some of the allusions and moral design patterns can show a different taste of the bottle.
Glass Bottle Details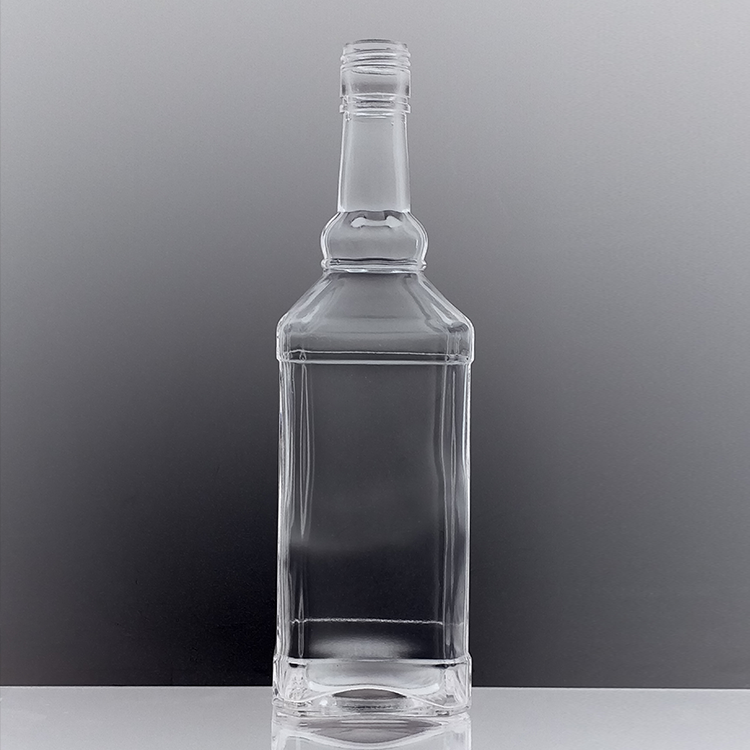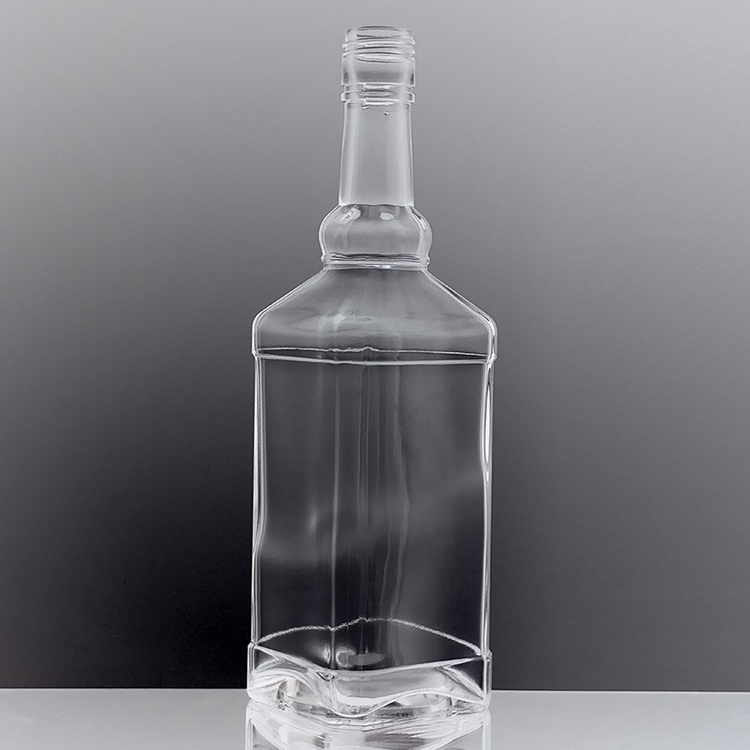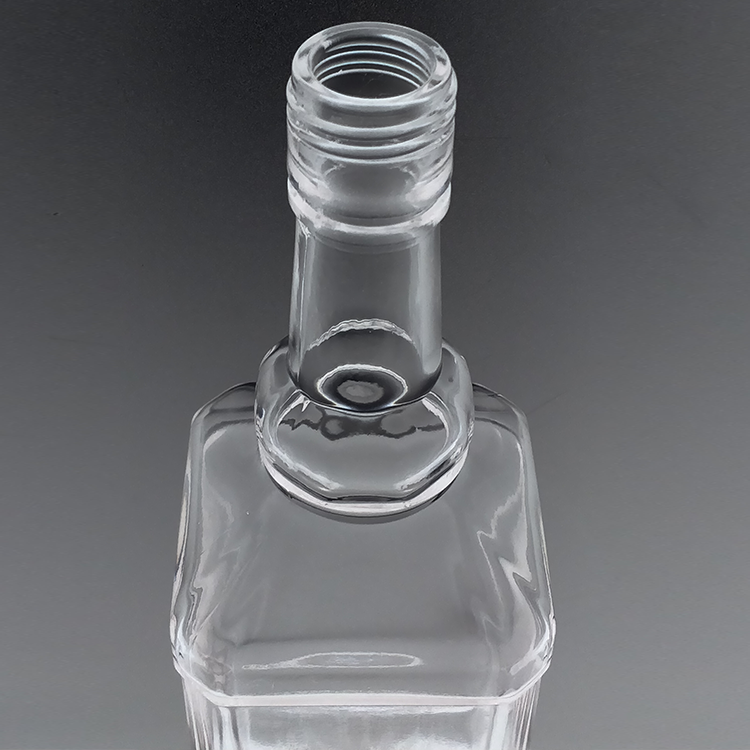 Decoration Application
Decal and print logo on spirit glass whiskey bottles, OEM is highly welcome.
Frost glass whiskey bottles are becoming popular for whiskey packaging.
Embossing is widely used for customized glass whiseky bottles, brandy bottles, tequila bottles and other spirit. We emboss or engrave client's brand name or logo on the glass directly, which means the mold is owned by the distillery.
Electroplating brings a glossy and bright feeling for glass whiskey bottles, this kind of bottles are usually in high cost, and for top grade markets.
Shipping/Freight Information
As one of the biggest glass bottle factory in China, we supply sufficient stock for hot sale glass whiskey bottles, mostly are our standard glass bottles. So, the 7-10 days delivered urgent orders are available for hot sale seasons, like Christmas sale and New Year sale.
With over 10 years experience in glass bottle manufacturing, we have developed thousands of glass whiskey bottle models. We have different kinds of bottle designs for client's choice, mostly clients can find their favorite glass bottles from our exist bottles, which are ready mold. The delivery time for such orders are 25-30 days.
Some distillery companies own their exclusive whiskey bottles. In this way, if you provide us the glass bottle drawing, or glass bottle sample, even a glass bottle picture, we will develop or copy a same glass bottle. The lead time for mold is 15 days.
Glass Bottle Packaging
Standard carton packaging are widely used for glass whiskey bottles in printing. There are clapboard to avoid friction.
Pallet packaging is easy handling way for glass whiskey bottles loading and unloading. It is also the most economic packaging method for spirit bottles
Custom colored boxes packaging is the most complicated glass bottle packaging. Clients provide the box artworks, glass bottle company provide bottles and boxes, which are reusable after filling.
Welcome to contact with our team for updated catalog.